Do you think that your social media policy is preventing the unauthorized use of social media during the workday? While implementing a social media policy is a great step in the right direction, most social networkers will continue to engage during the workday regardless.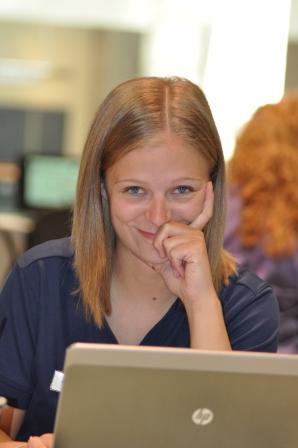 According to a recent release from the Ethics Resource Center, as many as 72% of social networkers spent a portion of their workday on social networks, with a third of those reporting their activity as not work related. With access through company computers, tablets, and their mobile devices your employees have a variety of ways to access their social networks with or without being tracked. As many as 39% of those categorized as active social networks reported remaining connected the entire day! What does this mean for your organization?
As with any distraction, social media engagement for non-work related purposes will have an effect on productivity and eventually your bottom line. For those who remain connected for larger portions of the day, the likelihood of information about their work day, clients, projects, co-workers, and other work related information is likely to surface in their posts and engagements. Posts including derogatory statements, proprietary information, and other sensitive information could cause great loss and damages to your company. So what can you do?
With 38% of social networkers reporting use of personal devices exclusively, management and vigilance are an employer's best chance of controlling unauthorized social media engagement in the workplace. Having policies in place and enforced that clearly define the expectations for social media and the use of personal devices during the workday are a great starting point. Work with your managers and supervisors to identify signs of social media misuse such as loss of productivity, loss of engagement, sensitive information going public before formally announced, and employees glued to their mobile devices. Most often, those who are engaged in social media for non-work related purposes during the work day will show signs of poor performance or productivity over time.
Are you a stand out professional, technical professional, driver, or skilled worker seeking contingent, temporary, or long term career opportunities?  Visit our job board  for more information!  Want to learn more about how you can gain access to Trillium's national network of professionals and skilled workers? Contact us today!
Trillium, a national leader in staffing and recruitment is a valued staffing partner to over 5,000 companies nationwide. Trillium is privately owned by Oskar René Poch.