If your organization hires drivers, you've likely experienced the increasing talent shortage of qualified drivers in the past years. According to the U.S. Bureau of Labor Statistics, since 2000 the number of service and truck drivers age 55 or older has grown as much as 19% to 616,000. When coupled with the the lowered interest in driving careers by younger generations, the talent shortage for professional drivers will continue to climb well over 100,000 by as early as next year.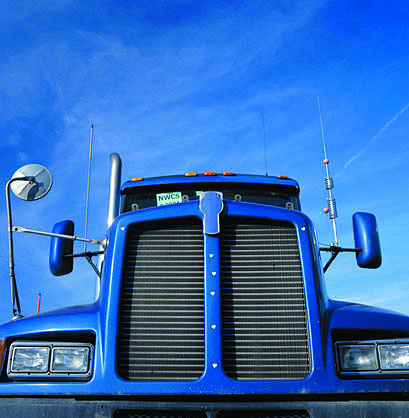 What can you do to maintain a qualified driver workforce? The best solution is to implement multiple recruiting and retention strategies to battle both sides of the talent war. Studies have shown that allowing employees the opportunity to work part time or seasonally, may lengthen their employment term and result in later retirements. If your workforce includes drivers of retirement age, you may consider allowing them to split shifts, work seasonally, or decrease their hours in order to maintain their experience and expertise on your team. Making sure you provide a safe and positive working environment,  competitive compensation package, and growth opportunities will also help you retain members of your team.
Attracting new drivers, can be more difficult and certainly more costly than retaining your current team. First, your organization has to be one that drivers identify as having career opportunities. Making sure that your website, trucks, and employment brand identify your organization as a company that drivers want to work for is the first step. Referrals from current and past drivers can be a huge savings to your bottom line! Work with your staff to get the word out when you have an opening, offer referral bonuses, and show your staff that you appreciate their efforts in referring safe and qualified drivers.
If you are still struggling to attract or retain drivers, or realize that you will have an upcoming talent shortage, now is the time to partner with an industry staffing expert; before it effects your clients. While many roles within your company can be cross trained, covered by other staff, or neglected, the transportation of your finished product cannot be ignored.
Want to learn more about how you can gain access to Trillium's national network of professional drivers? Contact us today! Learn more about our Dedicated Driver Services here! Are you a safe and professional driver who is seeking a rewarding career? Visit us here to locate a driving career in your area!
Trillium, a national leader in staffing and recruitment is a valued staffing partner to over 5,000 companies nationwide. Trillium is privately owned by Oskar René Poch.