We're excited to announce this year's Employee of the Year for Trillium Construction Services! After careful consideration and some very strong nominations, Compton Saunders of Nashville, TN has been selected as this year's winner!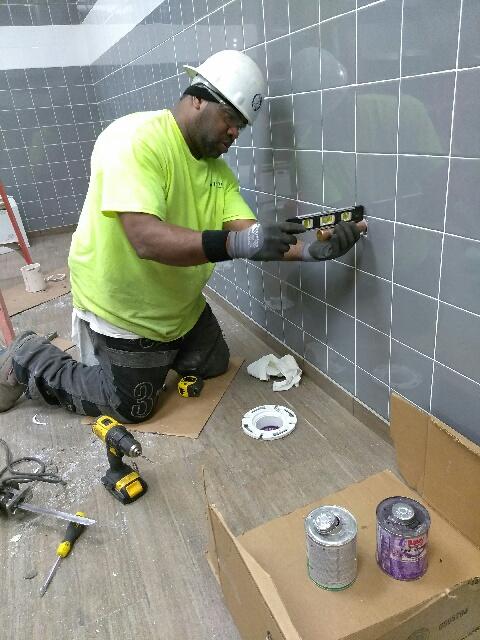 "Compton is an employee that has a great attitude, shows up for work every day and continues to make Trillium Construction as well as our contractors extremely happy.  Compton has grown not only in his trades but with Trillium Construction.  He has been offered full time perm positions with almost every company that he has worked for through Trillium Construction but will decline their offer.  He says that Trillium is his home and he would not be where he is today without the help of our office." -Tabitha Connolly, Trillium Construction Services.
Compton who most of the office knows as Carlos, began his career with us back in 2005 as an Electrician Helper. Today, he's employed with us as a Journeyman Plumber. He's worked for us on 20 different assignments and spent the past 11 years building himself a reputation with our staff and clients as someone they can count on to get the job done right and on time.
He will be receiving a VISA gift card, Trillium jacket, an award, and lunch with our team. Congratulations on a job well done, we look forward to continuing to watch your career grow with us!
Are you a stand out professional, technical professional, driver, or skilled worker seeking contingent, temporary, or long term career opportunities?  Visit our job board  for more information!  Want to learn more about how you can gain access to Trillium's national network of professionals and skilled workers? Contact us today!
Trillium, a national leader in staffing and recruitment is a valued staffing partner to over 22,000 companies nationwide. Trillium is privately owned by Oskar René Poch.