Are you hiring administrative professionals? Hiring managers across the country are finding difficulty in hiring administrative assistants, executive assistants, and administrative coordinators due to several factors. Are you one of them?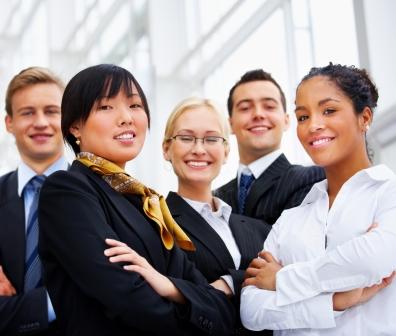 Employers are who facing increased difficulty in recruiting qualified administrative professionals are often finding the following factors as obstacles:
Pay rates. Have you experienced sticker shock when viewing candidates' desired pay rates? It may be time to re-evaluate your pay ranges. Many administrative professionals have taken on additional duties with workplace shortages resulting in more qualified and skilled administrative staff than what was often available in the past. With budget cuts, staff reductions, and attrition, many employers were forced to have their administrative staff cross trained and responsible for duties that were previously covered by multiple individuals in the office. The great news is the talent available today for administrative positions is more qualified, experienced, and diverse in their skills than ever before.
Candidate drive. Are you finding a decreased level of interest in entry level positions? You're not alone. Today's technology has contributed to building a workforce that is less likely to be content with positions that do not offer a wide variety of duties and may experience an increased amount of down time on the job. Technology has resulted in individuals multitasking  throughout their day both on and off of the job, resulting in a pool of candidates who prefer to be busy, engaged, and moving forward. As employers, we should take this opportunity to see what additional duties, functions, and responsibilities could be integrated into our more entry level positions to attract and maintain a more driven administrative workforce.
Overqualified candidates. Is there really such a thing? Not really. As long as a candidate meets the qualifications for the position and is willing to work in the pay range that your organization has established is appropriate for the workload, you should not overlook them. Experienced candidates can bring valuable insight to the position, assist with process improvement, and often require less time and resources during the training and on boarding process. Keep in mind that regardless of the amount of experience a candidate has or their previous pay scales, there is no guarantee that any employee will remain with your company for an extended period of time. Ruling out valuable talent based on your fear of them leaving you, will likely cost you more in the long run.
Often times our recruiting struggles can be offset with some assessments of what we are requiring of candidates for the position and what we as employers are willing to offer to obtain the right talent for the position. Remaining flexible and open minded about the opportunities for your clerical and administrative positions can greatly assist you in finding the right fit for your organization, often times providing more value than you had originally hoped for in the role.
Are you a stand out professional, technical professional, driver, or skilled worker seeking contingent, temporary, or long term career opportunities?  Visit our job board  for more information!  Want to learn more about how you can gain access to Trillium's national network of professionals and skilled workers? Contact us today!
Trillium, a national leader in staffing and recruitment is a valued staffing partner to over 5,000 companies nationwide. Trillium is privately owned by Oskar René Poch.