Walking through the grocery aisle, we may take for granted the easily accessible and seemingly endless supply of non perishable items available to us on grocery shelves. However, these items do not magical appear there, just waiting for us to purchase them. A nationwide team of Logistics Professionals and Drivers are there to ensure we have the products we want/need in a timely manner. However, what happens when the number of Drivers available to deliver said goods, starts to dwindle?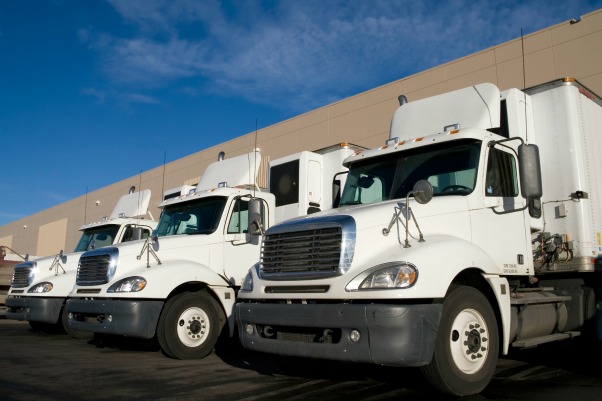 Unfortunately, we are starting to feel the wrath of a very real Driver shortage. According to USA Today and thehustle.co, the United States is currently experiencing a Driver shortage of 51,000 Drivers nationwide. This has resulted in a 6-10% increase in shipping costs. Guess who gets to pay the difference? That's right, we do! In fact, with more and more Baby Boomers retiring every year and no one replacing them in the trucking industry, it is projected that by 2021, the US will be experienced a shortage of more than 100,000 Drivers.
In an effort to combat the shortage, shipping and logistics companies have had to increase wages by about 10% just in the last 18 months but are still struggling to fill seats. In fact, Tyson, the nation's leading chicken distributor has stated that in order to offset a $200 million increase in shipping and distribution costs, consumers will begin to see increases in their products.
Even with investing more and more money into driverless trucks and other technologies in the coming years, it just won't be enough to offset the increase cost in locating and retaining Driver talent. In addition, consumers will continue to become more reliant on e-commerce giants such as Amazon for their goods in lieu of visiting local stores. Unfortunately, in the end, the Driver shortage has and will continue to directly affect logistics and transportation companies, but also local businesses and the end consumer which includes you and me.
The Trillium brand of companies is privately owned by René Poch and provides more than 30 years of industry leading recruitment and staffing services through its divisions including: Trillium Staffing, Trillium Construction Services, Trillium Driver Solutions, Trillium Marine, Trillium Technical, Trillium Environmental, and Trillium Techs. With approximately 90 offices nationwide and nearly 400 internal recruitment professionals, the Trillium brand is proud to be recognized by Staffing Industry Analysts as a Top 25 Largest Industrial Staffing Firm in the U.S., a Top 100 Largest Staffing Firm in the U.S., a Top 100 Fastest Growing Staffing Firm in the U.S., and a 2015 winner of National Best and Brightest Companies to Work For. For more information please visit www.trilliumstaffing.com.