If you work in the logistics and transportation industry you have probably noticed a decline in the available Driver pool over the past few years. Why is this happening and is there anything that you can do about it?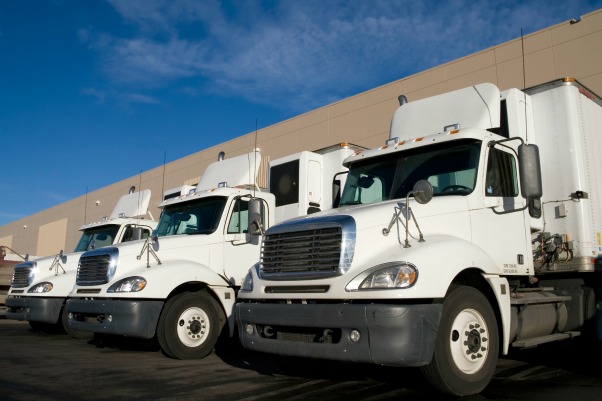 According to recent research, it has been determined that the Driver pool is declining for a number of reasons.
Lower Turnover Rate: As the demand for goods and products increases across the country, the amount of freight having to be delivered to consumers and companies is also on the rise. This is giving Drivers more loads and routes to work which results in Drivers not having to seek work elsewhere. However, if the need for freight continues to increase, companies will have no choice but to add to their Driver workforce to make up for the increased demand. A single Driver can only move so much freight before they hit capacity. This then takes the full circle of dealing with a Driver shortage.
Low Pay Rate: Even though the overall Truck Driver pay rate has continued to increase over the past 13 years, when you take into account inflation and the cost of living, Drivers today are actually making less than they did in 2005!
Lack of Respect: Feeling respected and appreciated while performing your duties as an employee is a fundamental need that we all share. Because word of mouth is such an important aspect for companies seeking qualified Drivers, respect plays an even greater role in their recruiting process. In fact, research performed by Randall Reilly found that 71% of Drivers surveyed would be willing to make less money if it meant that they were respected at work.
Although it may feel like this issue is out of your hands as a prospective employer, there is something that can be done. In today's job market it is more important than ever to focus on the value of your employees rather than the bottom line cost. Why? The overhead and overall cost to retain qualified individuals within your company is ultimately less than having to recruit over and over again. In fact, the industry average for rehires and referrals is around 30% of all hires. The best way to do this is to determine the type of individuals that best suit your open positions. For instance, if your company specializes in OTR or regional routes, try and tailor your advertising and positions on the idea that the Driver will get see places across the country. You want to reach people who enjoy travel and even a little adventure.
As an employer, you want Drivers to know who your company is and what you offer. Focus on brand awareness and benefits of working for your company. This information is important to prospective employees and even more so if you are trying to get referrals from existing employees. It cannot be stressed enough how important increasing the organic value of your positions can be for a Driver looking for a long-term career.
The Trillium brand of companies is privately owned by René Poch and provides more than 30 years of industry leading recruitment and staffing services through its divisions including: Trillium Staffing, Trillium Construction Services, Trillium Driver Solutions, Trillium Marine, Trillium Technical, Trillium Environmental, and Trillium Techs. With approximately 90 offices nationwide and nearly 400 internal recruitment professionals, the Trillium brand is proud to be recognized by Staffing Industry Analysts as a Top 25 Largest Industrial Staffing Firm in the U.S., a Top 100 Largest Staffing Firm in the U.S., a Top 100 Fastest Growing Staffing Firm in the U.S., and a 2015 winner of National Best and Brightest Companies to Work For. For more information please visit www.trilliumstaffing.com.