Have you recently faced an EEOC charge? If so, you're not alone. The EEOC recently announced statistics from fiscal year 2012 that reflect over 99k charges in the private employment sector. What does that amount to for employers?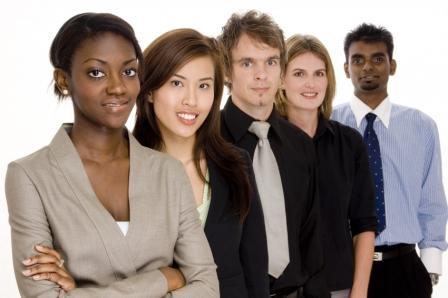 With the EEOC obtaining $365 million for victims of discrimination and over 99K private sector workplace discrimination charges filed in 2012, there is definitely a need for improvement and education among employers. Here are a few of the more frequently filed charges:
Retaliation- 37,836
Race- 33,512
Sex Discrimination (including sexual harassment and pregnancy)- 30,356
What can you do to decrease the likelihood of being charged in an EEOC case?
Work with your legal counsel to develop and implement discrimination and harassment policies if you don't already have them in place.
Require all staff to review and sign off that they have reviewed and understand the policies.
Engage your supervisory staff in regular trainings about fair and legal hiring and management practices.
Encourage your staff to attend off site educational seminars on equal opportunity hiring and diversity in the workplace.
Do not ignore inappropriate behavior. Report and act on it quickly.
Make it very clear that there is no tolerance for discrimination of any type from your staff.
Encourage supervisors and managers to attend EEOC Training Institute seminars and workshops.
Promoting and maintaining a EEO compliant workplace means much more than just avoiding charges and penalties. It means a positive working environment and employment brand that also yields higher productivity, less employee turnover, employee referrals, and easier recruitment process.
Want to learn more about how you can gain access to Trillium's national network of top level talent? Contact us today!  If you are a stand out in your profession and seeking contingent or long term career opportunities, visit our job seekers section for more information!
Trillium, a national leader in staffing and recruitment is a valued staffing partner to over 5,000 companies nationwide. Trillium is privately owned by Oskar René Poch.