Even the most experienced candidates can get interview anxiety. Whether it is the excitment of the opportunity or intimidation from the environment, most candidates experience some level of nervousness during the interview process. As with any situation, preparation is the key to remaining calm and collected. Here are some great ways to help you prepare for your interview and land your dream career!
A recent survey of 2,000 hiring managers found that as many as 33% claimed to know within 90 seconds of the interview whether or not they would hire someone. With first impressions having such a large impact on that result of the interview it is crucial to ensure that the hiring manager recognizes your talent and qualifications quickly. Often body language and non vebal communication is the first message that hiring managers receive. Here are some key things to avoid during your interview:
Bright colors, distracting accessories, or unprofessional attire.
Fidgeting, playing with your hair, tapping pens, etc.
Poor posture, crossed arms, or closed off body language.
Strong odors of any kind.
While body language and attire account for up to 55% of the impact a candidate may make in an interview, your confidence and grammar also have a large impact. Here are some great tips to outshine other candidates:
Be confident of and sell your previous experiences that are relevant to the position.
Show genuine interest in the organization, their goals, and the position.
Don't forget to ask for the job! Make it very clear that you want and are qualified for this opportunity!
Speak professionally of all previous supervisors and employers.
Do not dwell on previoius negative experiences.
Want more information to prepare? Check out this infographic from ClassesandCareers.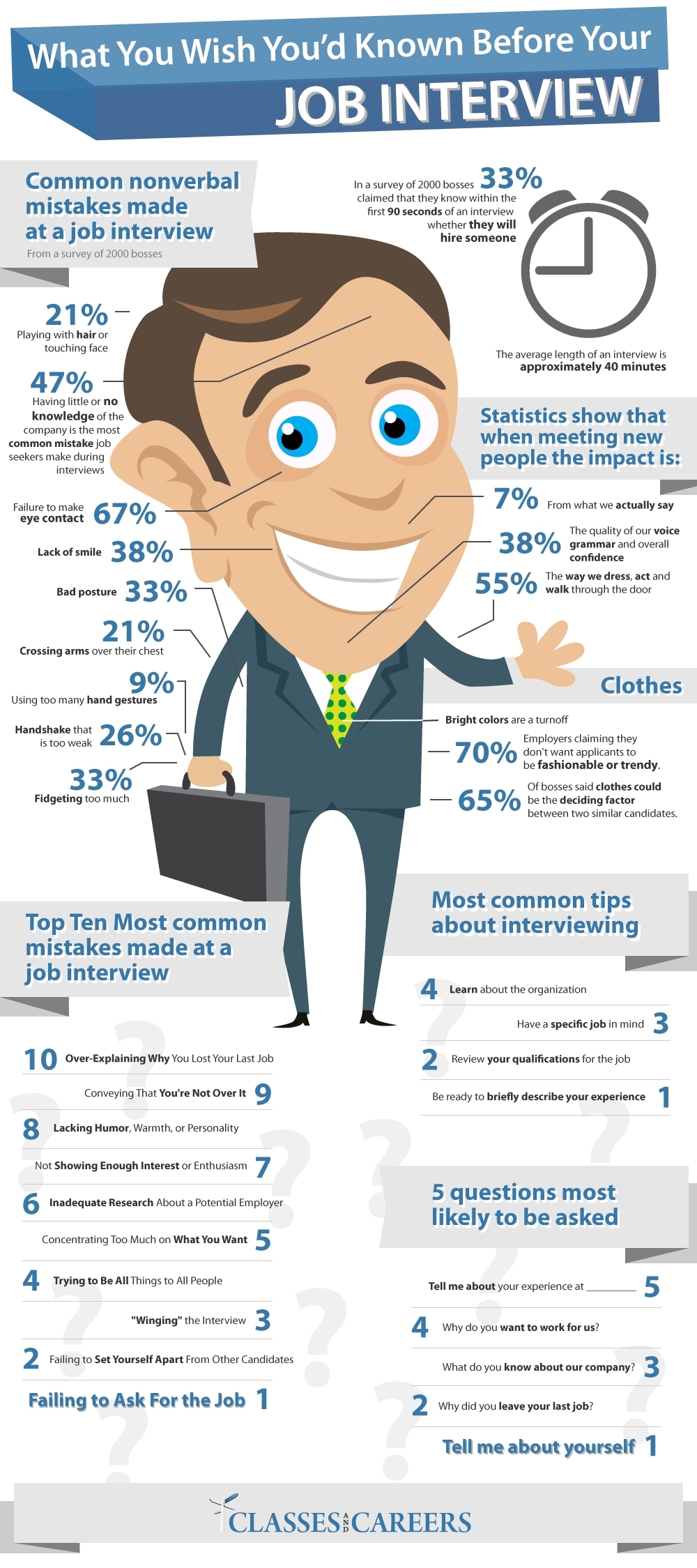 Consider partnering with any industry specialized recruiter to help you locate the ideal organizations and positions for you. A recruiter will act as your agent and assist you with interview preparation, resume alterations, and salary negotiations.
Are you a stand out professional or skilled worker seeking contingent, temporary, or long term career opportunities?  Visit our job seekers section for more information!  Want to learn more about how you can gain access to Trillium's national network of professionals and skilled workers? Contact us today!
Trillium, a national leader in staffing and recruitment is a valued staffing partner to over 5,000 companies nationwide. Trillium is privately owned by Oskar René Poch.