Does your company specialize in something other than drivers? If so, hiring a safe a qualified CDL driver can be a serious task. Due to the nature of their product line, many manufacturers, retail facilities, and warehouses employ their own driving staff. Unfortunately due to strict DOT regulations, insurance, and other factors these employers may be opening themselves up to costly and dangerous liabilities.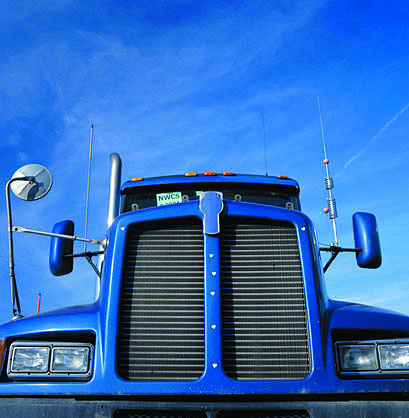 While the application and screening process can be laborious for any position, the steps involved to remain in compliance while hiring CDL drivers can be overwhelming. Did you know that in order to fulfill legal obligations you may have to:
Obtain employment verification and drug/alcohol test results
Obtain certificate of compliance with driver's license requirements
Obtain applicant's description of previous vehicle accidents
Obtain applicant's statement of On Duty hours
Obtain a copy of applicant's DOT physical card and physical
Obtain a copy of the applicant's driver's license
Obtain a copy of the applicant's MVR
Obtain a negative drug screen result
While employing a driver you must also ensure that your equipment, insurance coverage, and policies remain in compliance with all local, state, and federal regulations. Simply staying informed on the latest regulation and compliance changes can be a full time job.
So what should an employer who doesn't specialize in hiring drivers do? First and foremost, an employer should determine whether or not investing in compliance, training, and insurance premiums outweighs the benefits of them outsourcing their driving staff. Second, you should determine whether a third party logistics firm or a driver staffing agency would better service your needs. A driver staffing agency can provide you with screened and qualified drivers for long and short term needs, while maintaining control and responsibility of properly screening and employing the driving staff.
Want to learn more about how you can gain access to Trillium's national network of professional drivers? Contact us today! Learn more about our Dedicated Driver Services here! Are you a safe and professional driver who is seeking a rewarding career? Visit us here to locate a driving career in your area!
Trillium, a national leader in staffing and recruitment is a valued staffing partner to over 5,000 companies nationwide. Trillium is privately owned by Oskar René Poch.