Whether you are active in your search for employment or are keeping your options open for a better opportunity one thing is certain, the job hunt landscape has dramatically changed in the past few years. In a market where online job boards and social media appear to be walking billboards for job hunters, navigating the market can be difficult. Not sure where to start? Here are some quick tips!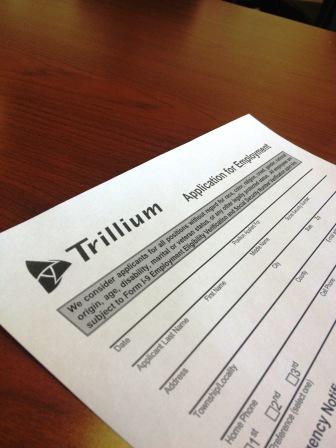 When looking for a new car do you solely rely on one form of research? Not likely. Your search for the perfect career should be just as in-depth. While you may start your job search online, taking additional steps can greatly increase your chances of finding the right career the first time. Here are some great ways to locate, qualify, and land your dream career.
As many as 70-80% of jobs are not published. While your social media news feed and online ads may be full of job postings, some of the best careers are kept confidential. A large number of job seekers rely solely on online efforts to locate their next career, while according to Forbes, the majority of employers locate their new hires through referrals and their own career sites.
Take a test drive. Want to know what it would be like to work for a specific company? Walk in the door and find out! While the majority of candidates apply online or email a resume, very few take the time to come in and physically drop off their resume. Doing so is likely to give you a good idea of the work setting, company culture, and leave a lasting impression.
Be an internal applicant. While candidates from internal sources including employee referrals, walk-in's, and a company's own career site are just as likely to book an interview as applicants from job boards, job fairs, and print advertising, they do have an added advantage. Internal referrals are almost twice as likely to be hired as external applicants, according to SilkRoad technology . As an internal applicant you are more likely to have an understanding of the company culture, history, and goals. An employer's website gives you far more information than you will find on any job board or job search engine. Having additional knowledge of their products, services, and mission will quickly set you apart from other applicants who do not have this knowledge.
Work your network. Talk to your peers and network about what sets their current career apart from their past experiences. Letting others in your profession know that you are open to new career opportunities can quickly get you information on the estimated 70-80% of job openings that go unpublished.
Be proactive in your search. So you know you are ready for your next career, why wait for it to come to you? Identify companies or organizations that you have an interest in and get your CSV in front of them. Waiting for a job posting or only applying to those openings that you are aware of, drastically decreases your career options.
Follow up. Sending a resume or application simply is not enough. With every job opening averaging over 100 applicants, the small touches could be the difference between an interview and falling down in the stack of paperwork. A handwritten note, a follow up call, or even a simple email can bring attention back to your resume.
Stand out. With recruiters taking on average 9.5 hours to screen resumes and applications for one opening, standing out among the crowd is critical. Making sure that your resume and application are professionally completed without errors, stains, or spills is the first step. If you are applying for a position that requires creativity, this is a great place to tastefully display your talents.
While the search for the perfect career can be daunting, disheartening, and difficult, keeping a positive and professional demeanor throughout the process is a necessity. If you feel you have reached a point in your search where frustration has taken over, consider partnering with an industry experienced recruiter or take a small break from your search.
Are you a stand out professional, technical professional, or skilled worker seeking contingent, temporary, or long term career opportunities?  Visit our job seekers section for more information!  Want to learn more about how you can gain access to Trillium's national network of professionals and skilled workers? Contact us today!
Trillium, a national leader in staffing and recruitment is a valued staffing partner to over 5,000 companies nationwide. Trillium is privately owned by Oskar René Poch.