Whether you have struggled to retain or attract talent to your organization, you understand the role that your competitors play in your recruitment strategies. Whether their employment brand is strengthened by fringe benefits or a flexible work schedule, maintaining a competitive edge can be critical to obtaining and retaining the top talent in your industry.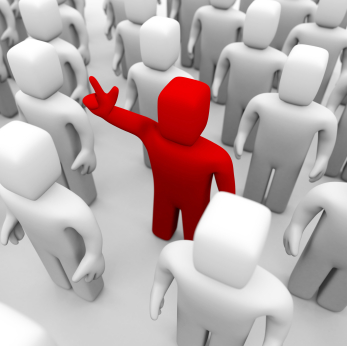 As employment branding has gained popularity in the recent years, many organizations are finding that their time and investments in building a positive employment brand can crumble if unsupported by the organization as a whole. Advertising that your company offers a fun and exciting work environment may assist you in attracting talent however, if the talent you attract is truly seeking that type of environment and finds that isn't what you offer in the long run your struggle will turn from a recruitment to a retention struggle.
In order to build a lasting employment brand that is true to your organization, you have to start at the top. Involving your owners and leaders down to your entry level employees will help provide you with a well rounded idea of who you are as an organization and where you are going. Those who lead strongly by example are often the best at helping you build an employment brand and work environment that you can be proud of. Consider assembling a team of brand ambassadors who feel passionate about their workplace. A team collaboration can give you a strong idea of why people value working for the organization, a team to bounce ideas off of, and a group to help push your brand consistently.
Want to learn more about how you can gain access to Trillium's national network of top level talent?Contact us today! If you are a stand out in your profession and seeking contingent or long term career opportunities, visit our job seekers section for more information!
Trillium, a national leader in staffing and recruitment is a valued staffing partner to over 5,000 companies nationwide. Trillium is privately owned by Oskar René Poch.