It's no surprise that top performers in sales and recruiting tend to utilize and see the value in referrals. The fact of the matter is that prospective clients and customers are more inclined to buy what you're selling if a friend or colleague can vouch for you. Referrals can be a powerful tool regardless of your industry or what it is you are selling. From selling products and services to filling orders and selling jobs, referrals should be an integral part of any sales strategy.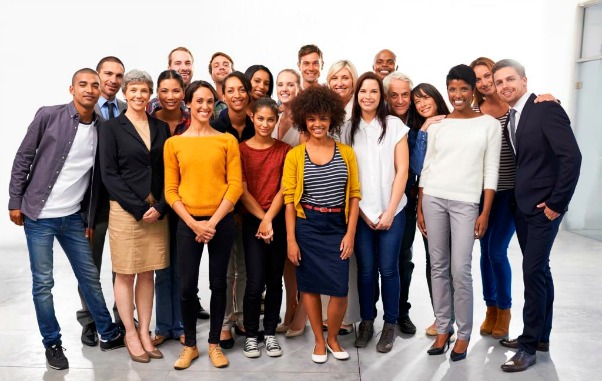 But don't take my word for it! Check out these stats to see just how important referrals can be to your bottom line!
Customers are 4x more likely to buy when referred by a friend. (Source – Neilsen)

43% of consumers are more likely to buy a new product when learning about it from friends on social media. (Source – Neilsen)

About 47% of top performers ask for referrals consistently, versus only 26% of non-top performers. (Source – HubSpot)

73% of executives prefer to work with sales professionals referred by someone they know. (Source – IDC)

32% of buyers post a review on social media. (Source – Avande)
Now, what does all of this mean? Plainly, referrals should never be a last resort. If you are a Recruiter who has a group of hardworking individuals you know you can count on, chances are they know people! These connections can, in turn, result in increasing your pipeline and filling orders. On the other side; if you are a Sales Professional seeking out your next lead, look to your current book of business, first. If you're providing an exceptional sales and customer service experience to your current clients, they will be much more inclined to spread the word and provide valuable FREE promotion on your behalf!
Simply put, as long as you are continuing to offer a valuable service or product to your current customers, clients, candidates, etc.; the availability of relevant leads through referrals will always be at your fingertips. It is up to you to take advantage of these resources before someone else does!
The Trillium brand of companies is privately owned by René Poch and provides more than 30 years of industry leading recruitment and staffing services through its divisions including: Trillium Staffing, Trillium Construction Services, Trillium Driver Solutions, Trillium Marine, Trillium Technical, Trillium Environmental, Trillium Hospitality and Trillium Techs. With approximately 100 offices nationwide and nearly 400 internal recruitment professionals, the Trillium brand is proud to be recognized by Staffing Industry Analysts as a Top 25 Largest Industrial Staffing Firm in the U.S., a Top 100 Largest Staffing Firm in the U.S., a Top 100 Fastest Growing Staffing Firm in the U.S., and a winner of National Best and Brightest Companies to Work For. For more information please visit www.trilliumstaffing.com.