Spring 2018 graduation is fast approaching, which got me thinking, what can these soon to be college graduates expect to find as they are looking to start their careers? According to Forbes.com and U.S. News, these are the Top 10 Jobs of 2018. For a full list of the best jobs check out the U.S. News & World Report Best Jobs of 2018.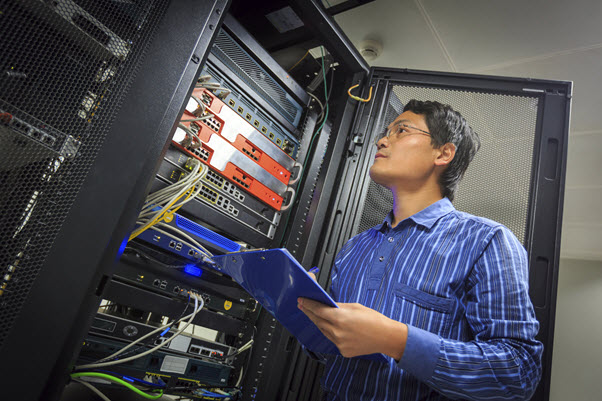 Software Developer
Dentist
Physician Assistant
Nurse Practitioner
Orthodontist
Statistician
Pediatrician
Obstetrician and Gynecologist (tie)
Oral and Maxillofacial Surgeon (tie)
Physician (tie)
As you may notice, it appears that the majority of the most sought after positions for 2018 are in the medical and sciences field. But why? While other factors such as job location, hours, work to life balance, etc. may come into play, the main qualities that job seekers look for in a new career seem to be universal. Job seekers tend to gravitate towards those positions that offer higher salaries and opportunities for growth. Healthcare and Healthcare IT are expecting to be two of the fastest growing industries now through 2026. In fact, it is believed that between now and 2026, employment in Healthcare will grow 18% and the employment rate is expected to continue to grow .7% annually, which is an increase of .2% over the past 10 years. This could translate into 2.3 million new jobs overall in that same time frame. Currently, Healthcare positions occupy 20 of the top 25 careers on this year's complete list.
However, the healthcare boom isn't just focusing on doctors and nurses but healthcare technology is playing a huge role. Positions such as Information Security Analysts and IT Managers are becoming more sought after and in higher demand. More and more companies and organizations are looking to technology to not only make their processes more streamlined and profitable, but to guarantee they stay competitive in their respective industries. Now is the time for soon to be graduates to take advantage of the technological boom and let it help to grow their future careers.
The Trillium brand of companies is privately owned by René Poch and provides more than 30 years of industry leading recruitment and staffing services through its divisions including: Trillium Staffing, Trillium Construction Services, Trillium Driver Solutions, Trillium Marine, Trillium Technical, Trillium Environmental, and Trillium Techs. With approximately 90 offices nationwide and nearly 400 internal recruitment professionals, the Trillium brand is proud to be recognized by Staffing Industry Analysts as a Top 25 Largest Industrial Staffing Firm in the U.S., a Top 100 Largest Staffing Firm in the U.S., a Top 100 Fastest Growing Staffing Firm in the U.S., and a 2015 winner of National Best and Brightest Companies to Work For. For more information please visit www.trilliumstaffing.com.