Meet Your 2021 Employees of the Year! We had so many hard-working employees over the past year, it was impossible to pick just one! Meet all of your winners!
Mike D. – Appleton Construction Office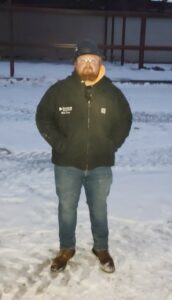 Mike started with Trillium on 11/30/2020. "He came into the office to do all his paperwork and pick up his PPE the day after thanksgiving to ensure he could go out the next Monday. Right away I knew he had the drive to get to work," stated Ryan Thomas, Appleton Branch Manager.
Perfect attendance
Been with the same client the entire time and rated well above average
Zero accidents/incidents
Worked for multiple different foremen – all who have asked to have him back on their crew specifically
Worked on multiple different locations so far this year, both locally and traveling
Leads safety initiatives on site, refers new employees to the branch as well as contractors he sees on site working with us
Comments from his foreman check ins:

"Mike is the first guy on the site every morning, ready to go and willing to do whatever is asked of him. No issues ever and is the easiest going guy on the site"
"Most dependable and long term addition to their crew"
Joe "Scott" E. – Cleveland Construction Office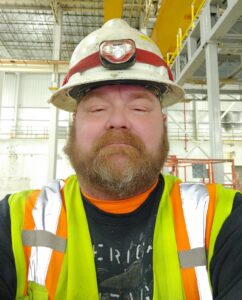 Scott has been working for Trillium since 2019. He started working for the Cleveland branch in 2020 and has been working for the same client ever since.
"Scott has been a model employee in not just his high-quality craftsmanship that he shows every day, but, his integrity and respect for his coworkers as well by leading by example on quality and safety to the point that he has been made a team leader for the same contractor for us. He has not missed one day or ever been late in the 2 years that he has been working for the Cleveland branch," stated Walt Jones, Cleveland Branch Manager.
Joey H. – San Bernardino Construction Office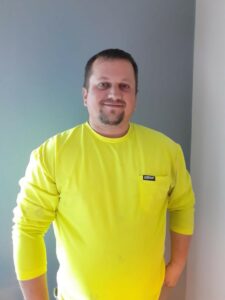 Joey started with Trillium in May 2020. His first assignment was as a Laborer and is now a Solar lead. Joey's assignments have taken him to Oklahoma, Texas and Wisconsin installing solar systems all over.
Craig D. – Owner
"I have been working with Joey for a while now training him in the Supervisors position. It has been a pleasure working with Joey. He always answers my calls or calls me back right away. He has a positive, will-do attitude and always responds well to suggestions and feedback. He is reliable and has a calm demeanor with the crew. I believe he has the potential to grow into a solid trustworthy Supervisor".
Sabine S. – Human Resources
"Joey is a polite, trustworthy employee, he has been working for us since May 2020, and went through the up and downs of many projects not only in California but also worked on out-of-state projects. He climbed the ladder from starting as a solar installer to team lead to foreman and is currently in the Supervisor training position. He is taking care of the people he's working with, he will become a great leader."
Joe H. – Denver Construction Office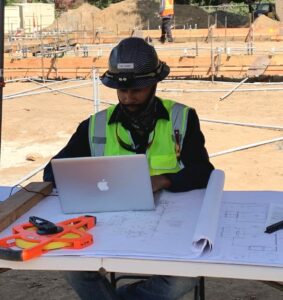 "Joe has been the go to guy for us!  Joe has been the foundation of our project team, and has been a great leader in our combined effort to complete a very complex project.  Our customer has asked for Joe specifically to come back and help with additional work and Joe has proven to be a top talent in the electrical industry with his skills and customer relationships," stated Brian, Senior Superintendent.
"I am grateful for receiving the employee of the year award. I thank the amazing team at Trillium for their incredible support. Without them, this achievement would not be possible. I also recognize the accomplishments of my fellow tradesmen and tradeswomen and supervisors, many of whom personally contributed to my success and professional growth. I look forward to another exciting year. Cheers to the #1 Staffing Agency!"  – Joe H.
Leon M. – Baltimore Drivers Office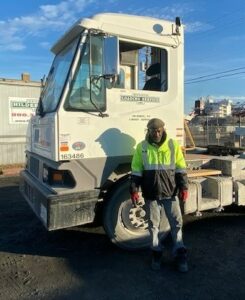 Leon Marks started with Trillium in April of 2018.  Leon has always been dependable, hardworking, and honest in everything he does to represent Trillium. While working with trillium Leon did face a serious health concern but he still managed to keep in contact with his managers every day to give updates. Everyone wanted the best for Leon and couldn't wait for him to come back to work because he was that great of an employee.
"There was no replacing Leon, he is the best. If Leon has a day off, he is always the first to ask 'if you need me, I'm available,' even when I asked him to drive an hour for a night run, Leon said 'of course' with no hesitation," stated Lindsay Strohman, Recruiting Manager.
"Leon is one of my favorites. He does everything I have asked him to do." Michael J. current manager at client location.
Each winner will receive a YETI backpack cooler and an award commemorating their accomplishments over the past year. Thank you so much for your amazing hard work, dedication and loyalty!
The Trillium brand of companies is privately owned by René Poch and provides more than 30 years of industry leading recruitment and staffing services through its divisions including: Trillium Staffing, Trillium Construction Services, Trillium Driver Solutions and Trillium Technical. With approximately 100 offices nationwide and nearly 400 internal recruitment professionals, the Trillium brand is proud to be recognized by Staffing Industry Analysts as a Top 35th Largest Industrial Staffing Firm in the U.S., a Top 100 Largest Staffing Firm in the U.S., a Top 100 Fastest Growing Staffing Firm in the U.S., and a 2020 winner of National Best and Brightest Companies to Work For. For more information please visit www.trilliumstaffing.com.