According to Frontline Source Group, as many as 90% of companies use a staffing service. Whether you are seeking direct hire, trial hire, or temporary talent acquisition services, there are numerous advantages to partnering with a reputable staffing agency.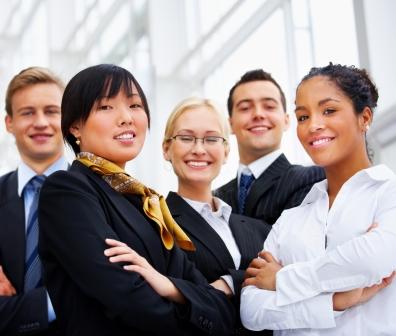 If you are considering partnering with a staffing agency or recruitment firm for the first time, here are some advantages to consider:
Time Saved. According to NACE, the average time from interview to offer is 22.5 days. Add the additional time of position analysis, posting the position, accumulating resumes, reviewing resumes, and scheduling interviews and you've quickly lost a large amount of time. Industry specialized staffing agencies have a pool of qualified and screened candidates for their positions of specialization. Executive staffing and search firms also work closely with passive candidates in their niche market, giving you access to a wider range of qualified talent. Having a partner that is proactive rather than reactive in the recruiting process quickly cuts your costly down time and additional burden on other employees within the organization.
Money Saved.  According to the U.S. Bureau of Labor Statistics, the average direct cost for a new employee is $57,967.88 including basic wages, benefits, and taxes. Add in costly overtime during the vacancy of the position, recruiting and advertising costs, screening and testing costs, and this number can quickly grow exponentially. A staffing service can provide you with a predictable cost per hire and many offer financial guarantees to support the quality of their talent. In addition to cost per hire savings, employees contracted through staffing agency fall under the staffing agency's unemployment and worker's compensation claims. This can quickly decrease costly overhead due to injuries and employee turnover.
Increased Productivity. Employers who spread extra workload across their existing staff rather than adding additional staff, can quickly see a drop in productivity. Employees working prolonged overtime or long hours can quickly become overwhelmed, unmotivated, and less alert on the job. In addition to a loss of productivity due to fatigue and lack of motivation, over worked employees are more likely to become ill or suffer from a work related injury causing more downtime for the employer.
Increased Flexibility. Whether your need for a temporary employee is to cover a vacation, medical leave, or an unexpected increase in workload, having an established staffing partner can quickly provide you with additional resources during your time of need. Established staffing agencies often work with professionals and skilled workers who are open to short term, project, or part time work that have strong backgrounds in their field. Having experienced talent that can quickly come in and adapt to your position can provide you with great flexibility.
A Guaranteed Hire. As many as 84% of new hires do not live up to the new employer's expectations. Ouch. With the time, money, and resources that are associated with the hiring and on boarding process this can be a discouraging fact. Most professional staffing agencies offer a guarantee or free replacement on their talent for a certain period after hire.
With the majority of employers in the United States choosing to partner with a staffing service, there are proven benefits. If you are considering a staffing partner for the first time or are considering a change in your current staffing agency, take the time to identify and qualify your future staffing partner. Established recruiting firms will be able to provide you with testimonials, have access to a strong and proven pool of candidates in your industry, and take the time to understand your goals and objectives as a organization.
Want to learn more about how you can gain access to Trillium's national network of top level talent? Contact us today!  If you are a stand out in your profession and seeking contingent or long term career opportunities, visit our job seekers section for more information!
Trillium, a national leader in staffing and recruitment is a valued staffing partner to over 5,000 companies nationwide. Trillium is privately owned by Oskar René Poch.