So, you're feeling confident in your resume and have been applying to what you feel are the right jobs for you, but now the interview requests start coming in. Don't worry! Check out these tips to ensure that your hard work and eagerness does not go unnoticed once you're sitting face to face with what could be your future employer.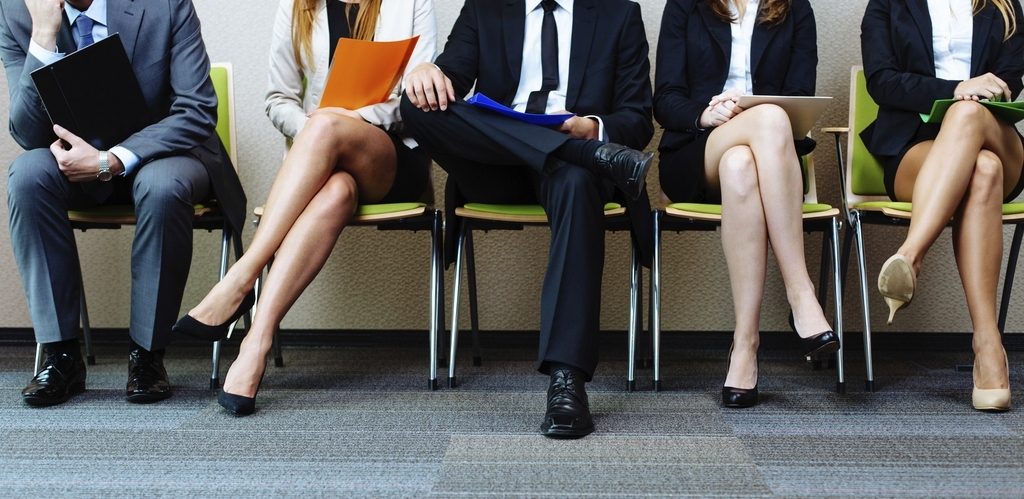 Networking is key! Networking doesn't just have to be reserved for networking events or conferences. Everywhere you go, there could be the potential of making a connection with other professionals or opening up a conversation that can lead to future prospects. By increasing your reach through networking, you may be made aware of new openings or opportunities before they are even made public. This could, in turn, put you at an overwhelming advantage simply by giving you first dibs on making an impact during the interview.
Use proper grammar and triple check your application materials for errors. We are all human and do make grammatical errors and typos from time to time. However, the time to do this is not when you're trying to impress a hiring manager. Improper grammar or typos throughout a resume or application can be a read flag to any employer and can instantly cause trepidation on the hiring manager's side. The answer is simple, take your time in filling out paperwork and speak clearly and concisely when responding to questions. If you take your time and put together a well thought answer or response, you can prevent being disqualified even before the interview is over.
Always, always, always tailor all application materials to the company or position you are applying for. Hiring managers are used to seeing the same generic resume or cover letter, ones that candidates are obviously using for a variety of opportunities. You want to stand out! The resume and cover letter are the first step in grabbing attention. Once you have the hiring manager in front of your for that long awaited interview, make sure to explain why you are qualified but why you and your skill sets are perfect for THEIR opening. Research the company and go into that interview not only prepared to answer the question "So what do you know about this company?" but go into detail on why your specific skill set makes sense for the role.
No Brainer Alert! DO NOT ARRIVE LATE or TOO EARLY for an interview! One of the worst faux pas' candidate's can fall victim to is either showing up late or too early for an interview. Either can result in the same thing, aggravating the person who you are trying to impress. For many hiring managers, there is a specific reason they choose the day and time for an interview; they are busy and are trying to fit in interviews when possible. If you show up late or too early, this can put the hiring manager in a tough spot. This is especially true if they move another engagement to make up for your lack of punctuality. Also, it can be just plain rude to show up late to a scheduled meeting, regardless of the type; so just don't do it.
As awkward as it can feel, be prepared to discuss pay and salary at the interview. The key here is to do your research and find out what others are making in similar positions in your area. Think about what salary you would personally feel comfortable with in accepting a new role. Combine the two and come to terms with a reasonable pay range that you can back up if pay negotiations come up.
DO NOT LIE. I hate to use all CAPS and I hope this goes without saying but lying, whether on your resume, application or in person, is not acceptable. You have to remember that you are not the only one doing research here. Your prospective employer will also be doing their due diligence for all applicants when going through the hiring process. Plain and simple, if you lie before, during or after the interview, the hiring manager will most likely find out the truth regardless. It just isn't worth it.
Follow-up post interview. There is most certainly a fine line in following up after an interview. No one wants to become annoying or considered desperate to a hiring manager. Typically, a quick email or phone call within a week following your interview will suffice. Remember, that you were most likely not the only candidate that was interviewed, so practicing patience is very important. Sending a quick thank you via email can not only show the prospective employer that you're still interested but it also shows initiative.
Take confidence in what you have to offer and use a little common sense and you'll be well on your way to that next big opportunity!
The Trillium brand of companies is privately owned by René Poch and provides more than 30 years of industry leading recruitment and staffing services through its divisions including: Trillium Staffing, Trillium Construction Services, Trillium Driver Solutions, Trillium Marine, Trillium Technical, Trillium Environmental, Trillium Hospitality and Trillium Techs. With approximately 100 offices nationwide and nearly 400 internal recruitment professionals, the Trillium brand is proud to be recognized by Staffing Industry Analysts as a Top 25 Largest Industrial Staffing Firm in the U.S., a Top 100 Largest Staffing Firm in the U.S., a Top 100 Fastest Growing Staffing Firm in the U.S., and a winner of National Best and Brightest Companies to Work For. For more information please visit www.trilliumstaffing.com.