We're excited to recognize World Safety Day 2015! While safety remains at the forefront of our minds each and every day, today is the perfect time to remind our clients and employees of exactly why our dedication and focus to safety is unwavering.
"Passion and Humanity gives me the day to day drive to do the right thing. I do not want anyone to get hurt or get that dreaded call that your loved one is not coming home. If I have touched or taught one person with a safety message I feel I have been productive. In the safety world, everybody knows when you do the wrong thing or do not do something to save a life, nobody knows when you have done the right thing and save a life, limb or eye. It's the humane thing to do and we choose NOT to look the other way!"

– Jamie Ellis, Safety Manager
Trillium employs a full time Risk Management team including several safety managers to help ensure we partner with safety minded clients helping us to provide our employees with not only exciting but also safe job opportunities.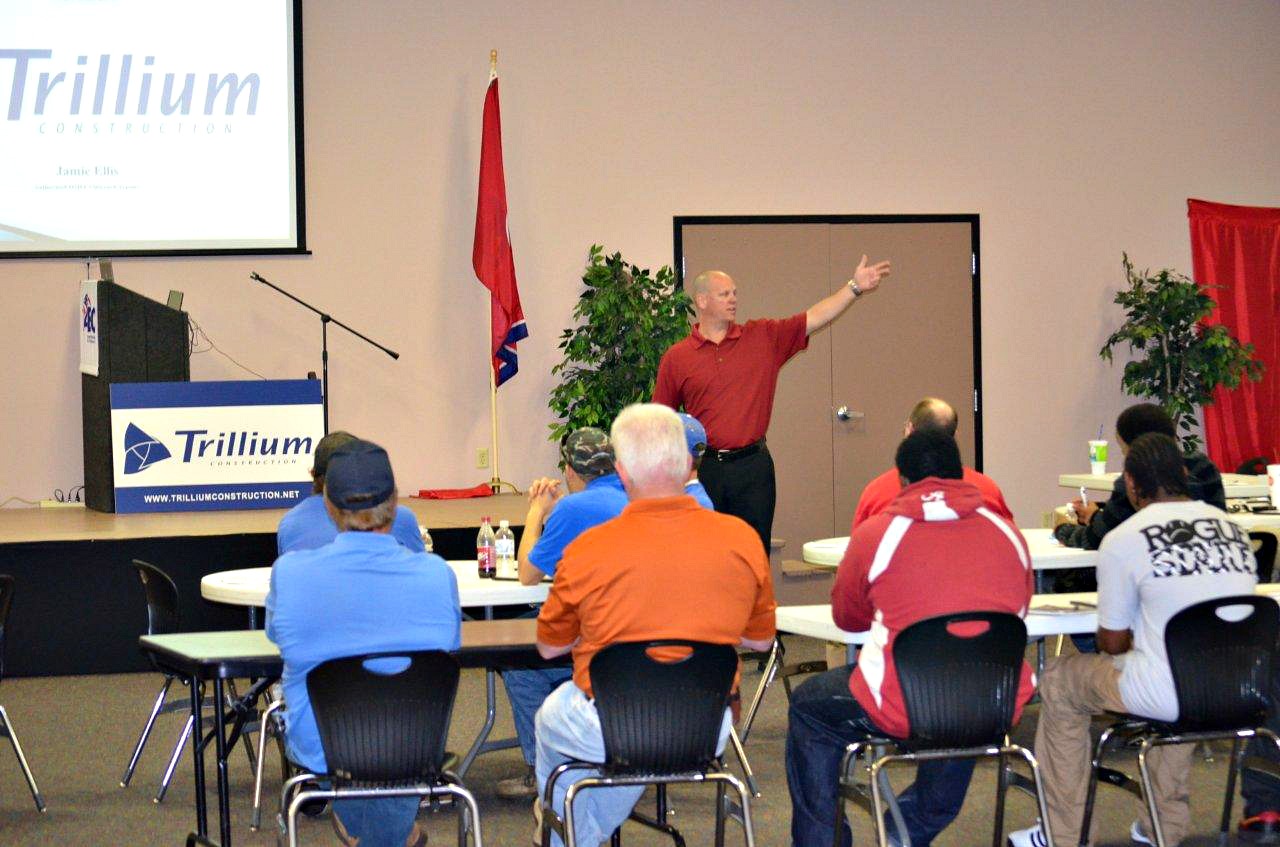 "Behavior Based Safety is what drives me. If people have safe behaviors in their life, this will translate into safe habits for peers, children and a quality work force and work structure. Safety is a team effort! Everyone has to be involved in the safety arena."

-Stephen Woodworth, Safety Manager
While choosing safe job sites is crucial, even the safest of job sites pose potential risks. Before our employees even enter a job site they undergo basic job site safety. We gladly participate in client sponsored safety events, and even provide additional safety training including:
Workplace Violence
Forklift Certification / Train the Trainer
Confined Space
Health Hazards in Construction: Heat Illness, Silica & Noise
Fall Protection
"Mock" OSHA Inspections
OSHA 10 Hour: Construction, General Industry, and Maritime
Cold Weather Safety
Lock Out / Tag Out
Machine Guarding
Hot Work: Welding, Cutting, Brazing, and Burning
For more information on our Safety Training programs click here.
Want to learn more about how you can gain access to Trillium's national network of top level talent? Contact us today! If you are a stand out in your profession and seeking contingent or long term career opportunities, visit our job seekers section for more information!
Trillium, a national leader in staffing and recruitment is a valued staffing partner to over 5,000 companies nationwide. Trillium is privately owned by Oskar René Poch.