When looking for work, are you properly reading through and analyzing job descriptions to make sure you are finding the right fit? For the majority of job seekers, something as simple as not fully reading over a job description can spell the difference between landing that dream job and having to continue your search.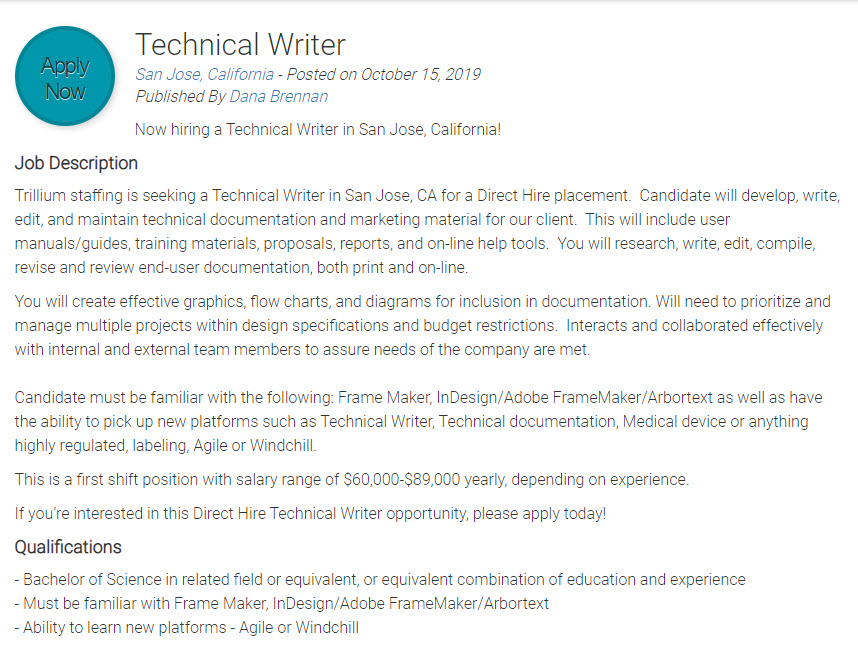 When reading over job descriptions, most job seekers tend to make the same mistake, they look over the basic requirements and base an application decision on that and possibly that alone. While this may result in some call backs, it can also be problematic when the basic requirements are not always what employers want applicants to focus on. If you meet the basic requirements listed for a job, that's great, but that shouldn't be where you stop reading. In reality, you should be reading at least a little bit of each sub section of the job description including job duties, hours, pay and any additional information that may have you making a much more informed decision. When reading through a job description, ask yourself the following questions:
Job duties: Do the job duties listed in the job description align with what you have previous experience in or something that you can relate to? Have you performed these types of tasks in the past?
Hours/Schedule: Are the hours listed something that you feel you can make work given your current situation? Take into account any additional responsibilities you have including second jobs or personal commitments.
Pay Rate/Range: Is the pay rate or pay range something that aligns with what you are currently making or what you aspire to make? If there is room for negotiation, do you meet the preferred qualifications to get you to that point?
Job Location: For many job seekers, job site location can be a make or break factor when applying for positions. Is the job location something that you can make work on a daily basis? Are you truly willing to make the commute, taking into consideration traffic and other factors outside of your control?
Something else to keep in mind is if you are trying to apply for positions that may be one step up in your career from where you are now. If this is the case, the same type of concepts apply but doing your due diligence and research on the roles you are applying for will help you greatly. Check out various job descriptions and companies with similar job listings to make sure that this type of role is right for you. The main take away here is that a job posting is simply a guideline for job seekers to work off of. The job description will not give you every single detail of a job, nor will it fully explain whether the job is a good fit for your skill set. This is information that you have to determine on your own given your previous experience and what it is you're looking to do to further your career.
The Trillium brand of companies is privately owned by René Poch and provides more than 30 years of industry leading recruitment and staffing services through its divisions including: Trillium Staffing, Trillium Construction Services, Trillium Driver Solutions, Trillium Marine, Trillium Technical, Trillium Environmental, and Trillium Techs. With approximately 90 offices nationwide and nearly 400 internal recruitment professionals, the Trillium brand is proud to be recognized by Staffing Industry Analysts as a Top 25 Largest Industrial Staffing Firm in the U.S., a Top 100 Largest Staffing Firm in the U.S., a Top 100 Fastest Growing Staffing Firm in the U.S., and a 2015 winner of National Best and Brightest Companies to Work For. For more information please visit www.trilliumstaffing.com.