Whether you are in the industry of selling products or services, trust should be your first go to selling tool. Building and sustaining trust can not only increase sales with current clients but it can in turn result in more word of mouth referrals and ensure that you are seen as respectable and honorable in your industry.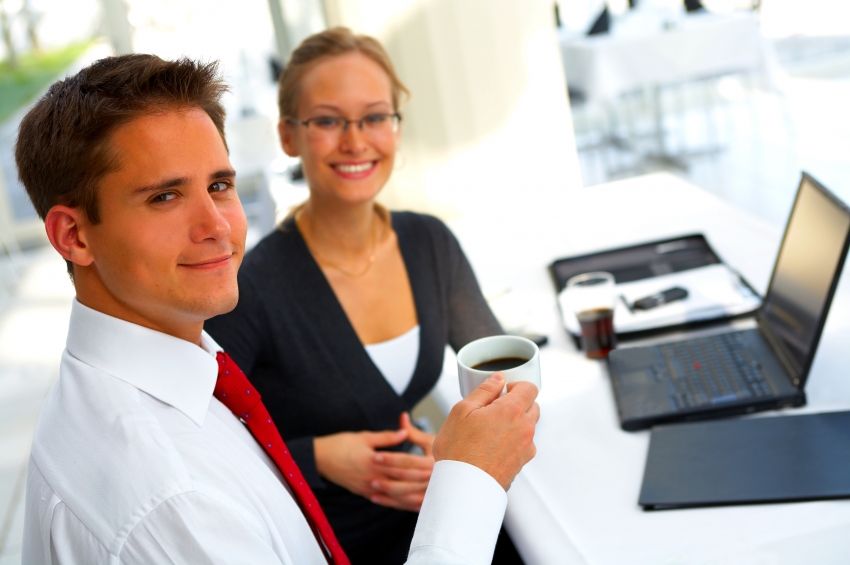 One of the keys to building trust with a new or old client is fairly simple, you have to ensure them that you have their best interest at heart. If you enter a sales meeting with a client but only focus on your product and service, your prospective client will automatically assume your motives are selfish in trying to increase sales and not understanding their end goal. Sit down and truly talk with your client to determine what is important to them and what they need to reach goals that your product or service can assist with. Once you have a solid foundation of understanding regarding what's important to them, the client will be much more receptive to what you have to offer. In addition, if after the conversation, it is understood that maybe what you have to offer isn't best for the client at this time, have an open conversation with them and discuss ways that later down the road, you might be able to reach an agreement. Keep you lines of communication open.
Its building this trust from the beginning of a sales relationship that can help you get in front of the decision makers later on down the road when your services are in fact needed. Be available for them when they reach out and always consider the working relationship you built up thus far as being very important even if you haven't made the sale yet.
When discussing potential opportunities with clients, be open to giving solid advice when asked. By being honest and even sometimes critical of a situation, the client will begin to understand that even if you don't get the sale, you are focused on what is best for them, thus building more trust and loyalty to their bottom line. By continuing this open relationship, the client may end up coming back to you for advice, which in the end could result in a sale.
Trust, especially in sales these days, can be hard to come by. This is not an easy solution by any means but can be a very powerful tool if used appropriately. In the end, trust is what wins over clients and instills confidence in your product or service and your company. If your clients learn that they can trust your judgement and understand your intentions, the overall working relationship will turn from a professional one to one where you are assisting a friend or colleague in need.
The Trillium brand of companies is privately owned by René Poch and provides more than 30 years of industry leading recruitment and staffing services through its divisions including: Trillium Staffing, Trillium Construction Services, Trillium Driver Solutions, Trillium Technical, and Trillium Environmental. With approximately 100 offices nationwide and nearly 400 internal recruitment professionals, the Trillium brand is proud to be recognized by Staffing Industry Analysts as a Top 35th Largest Industrial Staffing Firm in the U.S., a Top 100 Largest Staffing Firm in the U.S., a Top 100 Fastest Growing Staffing Firm in the U.S., and a 2018 winner of National Best and Brightest Companies to Work For. For more information please visit www.trilliumstaffing.com.