The days of walking in to apply for a job are behind us; applying online is the norm for most industries today. There's a strong push for employers to provide a mobile friendly application process but many companies are still struggling to provide one currently. Reportedly, only 26 of the Fortune 500 companies offer a mobile optimized online application process currently, despite mobile device sales surging past PC sales. So, how do you complete an online application from a mobile device? Here's your answer.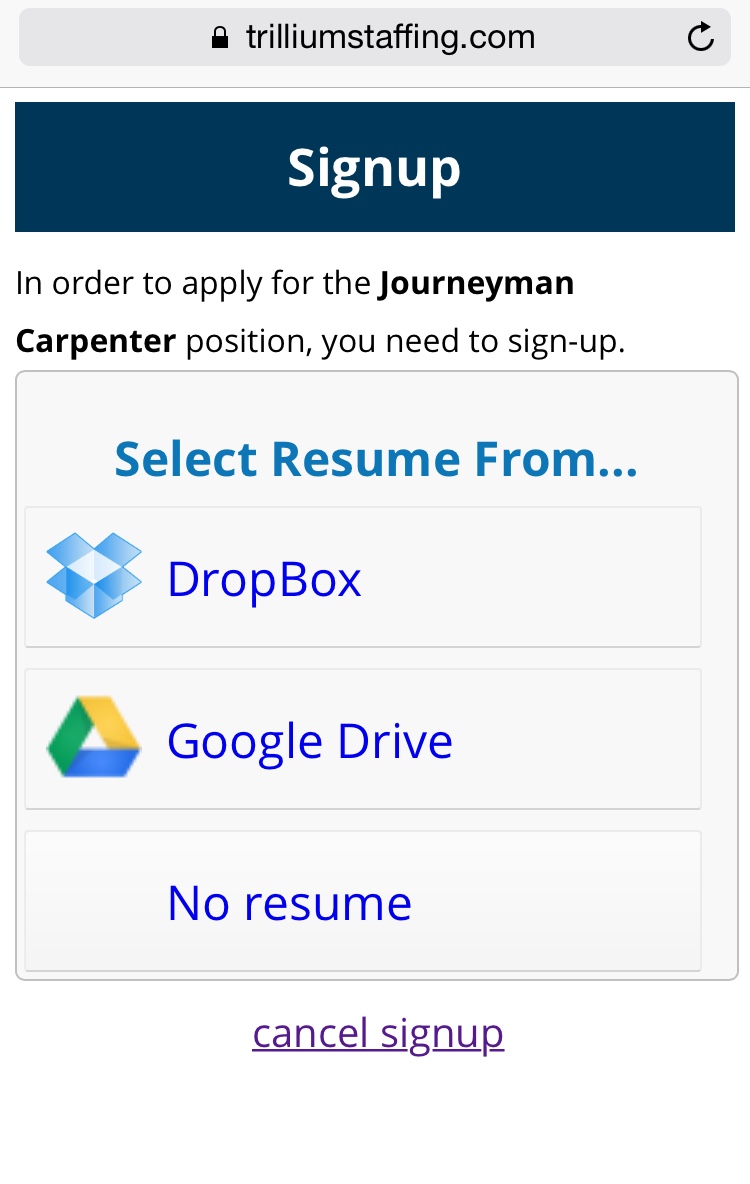 The majority of us aren't likely to have an electronic copy of our resume on our mobile device that is easily available to upload. However, applying with a resume gives you some major advantages against those who manually fill in their information. How? Simple. Your resume should be loaded with keywords and skills that are far more likely to get you spotted in an employer's search than manual entry. Most companies search based on keywords, the more you have the better.
So how do you get the benefit of your resume without having a copy on your mobile device? There are a number of places online to store your resume that you can access while using a mobile device. Some of the more popular include: LinkedIn, Google Drive, and DropBox. Many online application processes will give you the option to apply using your resume through these avenues. If you choose to apply using your LinkedIn profile, be sure that the profile is current, professionally completed, and includes enough detail and keywords to truly showcase your abilities.
Those employers who do not employ a search system that allows them to identify qualified candidates by searching keywords, often prefer to view resumes as opposed to sifting through work history in a manual entry system. If you are actively seeking a new career opportunity, now is a great time to upload your resume to cloud based storage. Being able to quickly apply from a mobile device immediately when locating a position that is attractive to you, will increase your odds of beating other candidates to the punch.
Are you a stand out professional, technical professional, driver, or skilled worker seeking contingent, temporary, or long term career opportunities?  Visit our job board  for more information!  Want to learn more about how you can gain access to Trillium's national network of professionals and skilled workers? Contact us today!
Trillium, a national leader in staffing and recruitment is a valued staffing partner to over 5,000 companies nationwide. Trillium is privately owned by Oskar René Poch.