Trillium Staffing Solutions is excited to announce their participation in the upcoming Michigan HR Day 2016! The event is to be held at the Lansing Center in Lansing, MI on April 13th. Hours will be 7:30am – 4pm.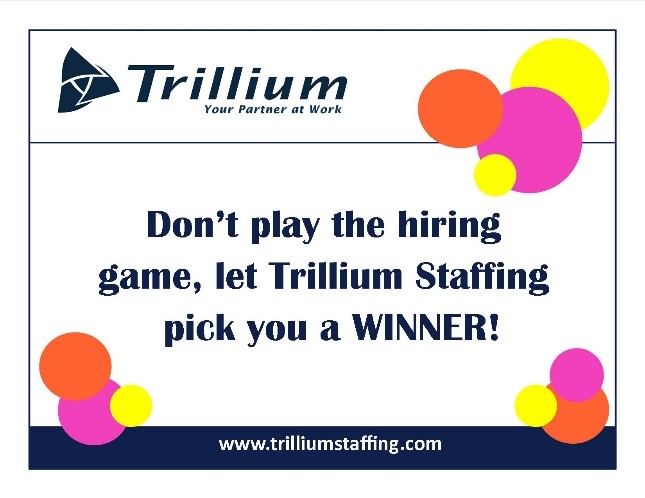 The Trillium team will have interactive games with the chance to win an assortment of prizes and to learn more about Trillium's services. At the end of the day, one lucky attendee to the booth will be drawn to receive an iPad Mini!
"We are extremely excited to be a part of Michigan HR Day once again this year," stated Jeannie Brandenberger, Regional Vice President of Trillium. "We have been attending this event for years and we truly enjoy the networking possibilities that such an event offers not only for us as a staffing agency but also for professionals all over Michigan. This event gives an excellent opportunity for employers and potential future employees to converge."
The Trillium brand of companies is privately owned by René Poch and provides more than 30 years of industry leading recruitment and staffing services through its divisions including: Trillium Staffing, Trillium Construction Services, Trillium Driver Solutions, Trillium Marine, Trillium Technical, Trillium Environmental, and Trillium Techs. With approximately 90 offices nationwide and nearly 400 internal recruitment professionals, the Trillium brand is proud to be recognized by Staffing Industry Analysts as a Top 25 Largest Industrial Staffing Firm in the U.S., a Top 100 Largest Staffing Firm in the U.S., a Top 100 Fastest Growing Staffing Firm in the U.S., and a 2015 winner of National Best and Brightest Companies to Work For. For more information, please visit www.trilliumstaffing.com.