We've all had them; managers or supervisors that struggle with anger management issues, those who can't handle stressful situations and those who tend to take out their frustrations on their employees. It is also no surprise that any one of these characteristics in the workplace can be detrimental to the health and well being of individuals and the team as a whole.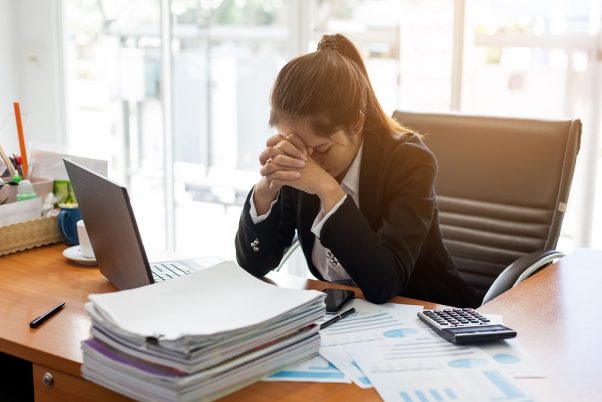 Employee retention and engagement seems to be on the minds of managers and supervisors everywhere, for good reason. However, those same managers need to make sure that they are not standing in their own way by allowing emotions and stressful situations to cause employees to second guess their employment. According to VitalSmarts, a leadership training company, 1 out of 3 managers have a difficult time handling stressful situations and this, in turn, adversely affects their employees. In fact, the report also found the following in regards to teams that are led by anger fueled leadership.
62% of individuals would consider leaving their job
56% would simply shut down dialogue and stop participating
49% would be less likely to try any harder than the bare minimum
47% would become angry and frustrated themselves
The bottom line is that anger tends to breed anger and frustration. The best way to solve any stressful situation in the workplace is to come together as a team. Getting angry, placing blame and withdrawing from the team dynamic can only make matters worse. In order for any workplace team to feel comfortable with handling stressful situations, the management and leadership teams need to make sure they are not only setting a positive example but also setting a precedence of what is and is not acceptable behavior in those circumstances.
The Trillium brand of companies is privately owned by René Poch and provides more than 30 years of industry leading recruitment and staffing services through its divisions including: Trillium Staffing, Trillium Construction Services, Trillium Driver Solutions, Trillium Marine, Trillium Technical, Trillium Environmental, Trillium Hospitality and Trillium Techs. With approximately 98 offices nationwide and nearly 400 internal recruitment professionals, the Trillium brand is proud to be recognized by Staffing Industry Analysts as a Top 25 Largest Industrial Staffing Firm in the U.S., a Top 100 Largest Staffing Firm in the U.S., a Top 100 Fastest Growing Staffing Firm in the U.S., and a winner of National Best and Brightest Companies to Work For. For more information please visit www.trilliumstaffing.com.