In a job market that is at tight as it is now, it shouldn't be a surprise that speed is the key to locking down a hire or an incoming lead. Competition for talent in almost every industry is at an all time high so making sure that your voice is heard first can be key to filling that position or landing that contract.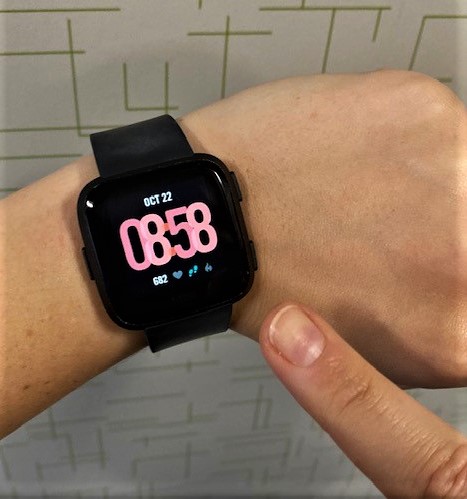 For salespeople and recruiters alike, speed and quick turn around times can be the difference between landing the sale and falling flat. In the sales and recruiting industries, every minute counts. Let's look at this from the perspective of a client lead calling in asking for assistance in filling an order. Typically, when they are reaching out to an outside source, it is because the need is fairly urgent or they are being asked by upper management to gather information. In either scenario, by making sure they are a priority to you and your sales team will ensure that they do not turn to your competition. Everyone wants to feel like they are important and that their need or needs justify your attention.
For instance, according to a recent survey performed by Velocify, you have a 391% higher chance of a lead conversion by responding to an online inquiry or missed call within 1 minute. After that minute, the percentage drops to 120% and after an hour, it drops to only 36%. What this should tell you is that speed is the name of game here. Chances are that if you don't respond in a timely manner, your competition absolutely will and you lose out on a sale. Do not give up! If at first you don't reach the client, make sure to try again after an hour or so and maybe one more time that day. There is a fine line between being persistent and annoying so tread lightly. For more information regarding what may be deemed appropriate, check out the info-graphic created by Velocify.
Now let's take a look from a prospective candidate or potential hires perspective. All of the same theories for lead conversions also ring true here. Let's say you have found a solid candidate that could be a really good fit and you are eager to get them in front of your client. Once the initial contact is made, do not drop the ball. If the candidate is desirable by you and your client, they are most likely interviewing and talking with a number of other companies. If you wait even a few hours to reach out and make additional contact, it may be too late. At this point or really any point in the hiring process, speed with communication is key. Keep your candidates briefed on every aspect of the process and make sure you are being timely in your responses. Again, if you don't, your competition will.
Whether your preferred method of contact is by phone, email or text; make sure you are making speed in your communications a priority. Everyone wants to feel like they are at top of mind and a quick response to any type of inquiry is the best way to instill this feeling.
The Trillium brand of companies is privately owned by René Poch and provides more than 30 years of industry leading recruitment and staffing services through its divisions including: Trillium Staffing, Trillium Construction Services, Trillium Driver Solutions, Trillium Technical, and Trillium Environmental. With approximately 100 offices nationwide and nearly 400 internal recruitment professionals, the Trillium brand is proud to be recognized by Staffing Industry Analysts as a Top 35th Largest Industrial Staffing Firm in the U.S., a Top 100 Largest Staffing Firm in the U.S., a Top 100 Fastest Growing Staffing Firm in the U.S., and a 2018 winner of National Best and Brightest Companies to Work For. For more information please visit www.trilliumstaffing.com.